Now more than ever, words move the world. Social media has demonstrated time and again how just a single sentence can change lives by educating and motivating previously unreachable audiences. At Planetary Ink, we honor the power that prose can generate.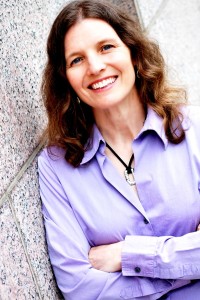 We do the research, interview the sources and carefully craft the words to capture the message—even when it can only be 130 characters. If you've already got a working draft, we'll edit your piece to make sure the final product draws your readers' attention. In short, we dedicate the time, energy and creativity that your project deserves.
Jeanne Mettner, MA, BELS, is the principal of Planetary Ink. She has a master's degree in Health Science Journalism and is a board-certified editor in the life sciences. While she specializes in writing and editing on health and medicine, she has written about a host of other topics as well. Her experience in writing, editing, journalism and publications management spans 20 years. Every day, Jeanne seeks out fresh insights about the innovative ways we can communicate information in our globally connected, digital world. She looks forward to dedicating that same energy and commitment to your project.